The Meader Family Association is looking for you! The Association is dedicated to tracing the ancestors of John Meader of Piscataqua, who settled near the mouth of the Oyster River, by Durham, New Hampshire around 1647.
When established in 1975, the goals of the Association were:
Preserve and memorialize the history of the Meader family through genealogical research and publication;
discover, purchase, commission, or otherwise procure, and publish or otherwise preserve, writings, newspapers, journals and the like, which shed light on the history of the Meader family;
discover, procure and preserve physical objects that may relate to the history of the Meader family;
hold meetings and other activities for the instruction of the members and promotion of the Meader Family Association;
and foster and promote public knowledge of and interest in the Meader Family Association by providing genealogical services to all with interest in the Meader history.
In 1975 we made our first Newsletter mailing, and in 1976 we held our first reunion in Durham, New Hampshire visiting the Meaders Heritage Farm in Rochester, New Hampshire, where Meaders have lived since 1759.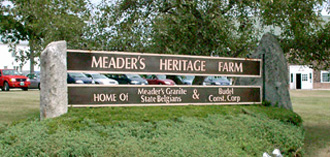 In 2002, the annual reunion was held at the Meader's Heritage Farm, located near Rochester, NH where Meaders have lived since 1759.
Reunions
Each year we hold a reunion to gather Meaders new and old. Usually held in the Northeast, these are held at several different locations across the country, where there has been some gathering or influence by Meaders. Click here to see a list of our reunion locations.
The 2019 Meader/Meeder/Meder Family Reunion will be held in Quaker Springs, New York, on Saturday September 28, 2019. details
Contact
the association if you are interested in participating!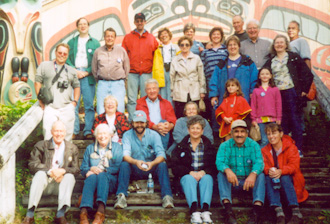 The reunion group on the steps of the Totem House at the Saxman Indian Village during our tour. Photo taken in Ketchikan, Alaska at the 2004 reunion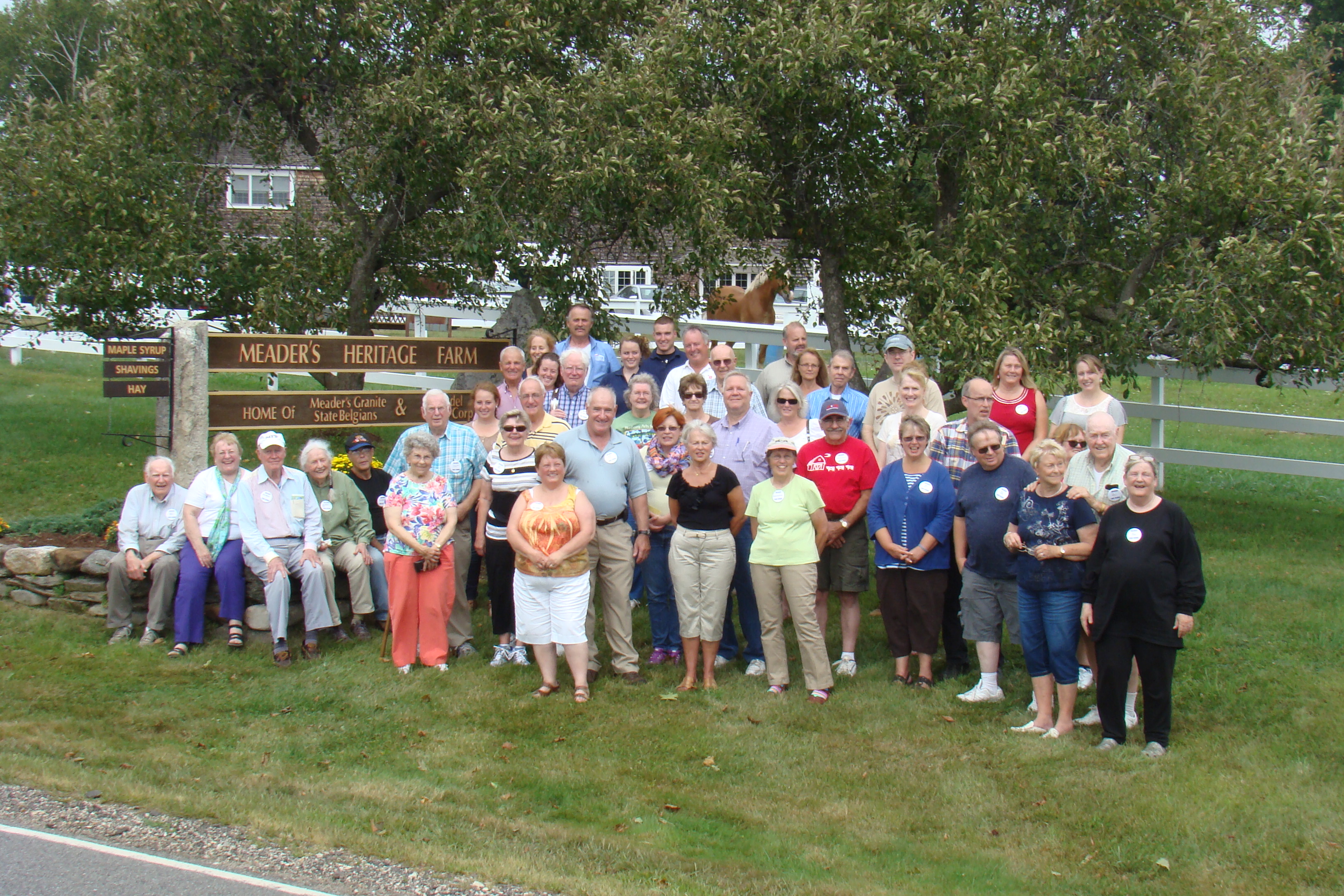 Photo taken at Meader Heritage Farm, in Rochester, NH at the 2014 reunion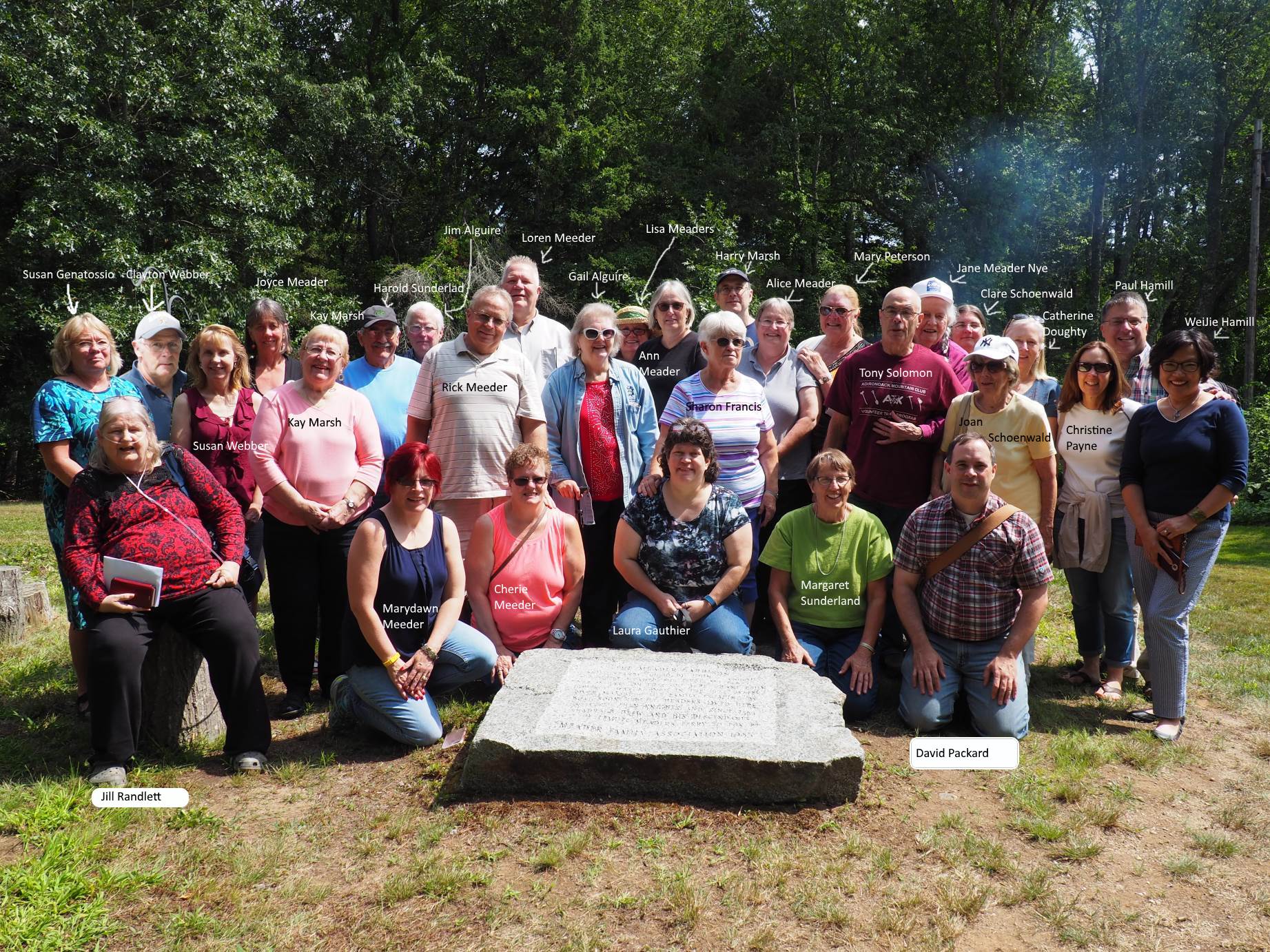 Photo taken at the historical marker at the site of the Meader garrison, 184 Piscataqua Rd, Durham, NH at the 2017 reunion.